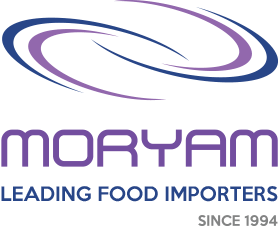 Company Background
Moryam Marketing was founded in 1994 by General Manager Jack Kaminker, after acquiring extensive brand management experience in both the United States (Unilever) and Israel (Hogla-Kimberly Clark).
By applying in-depth marketing expertise and keeping up with global consumer trends, Moryam has been a pioneer across a wide range of grocery categories, including beverages, snacks, organic, gluten-free and functional foods.
Our name has become synonymous with quality, service and customer care, and we are proud to have led many of the country's most widespread and significant global food trends.
Building Brand Equity
Our focus on building brand equity drives our business strategy. The brands in our portfolio are carefully selected from trusted manufacturers and suppliers.
Our product line includes a wide range of U.S. national brands, as well as premium foods from around the world. We are proud to have developed lesser-known `breakthrough brands` that have become national brands and consumer favorites in Israel.
Our mission is to always deliver the best possible value to both consumers and partners while maintaining the highest levels of ethics and integrity.
National Distribution Network
Moryam has spent two-and-a-half decades building solid, trust-filled relationships with national supermarket chains and private stores in every part of the country.
With over 4,000 points of sale, we are able to ensure that every brand and product is placed in the exact location that will help it reach its target consumer.
From snacks and beverages to organic, gluten-free and functional foods, our expertise at Moryam is in the ability to match every product we sell with its appropriate market.